May 11, 2017 01:19 PM Central
Jill Kearns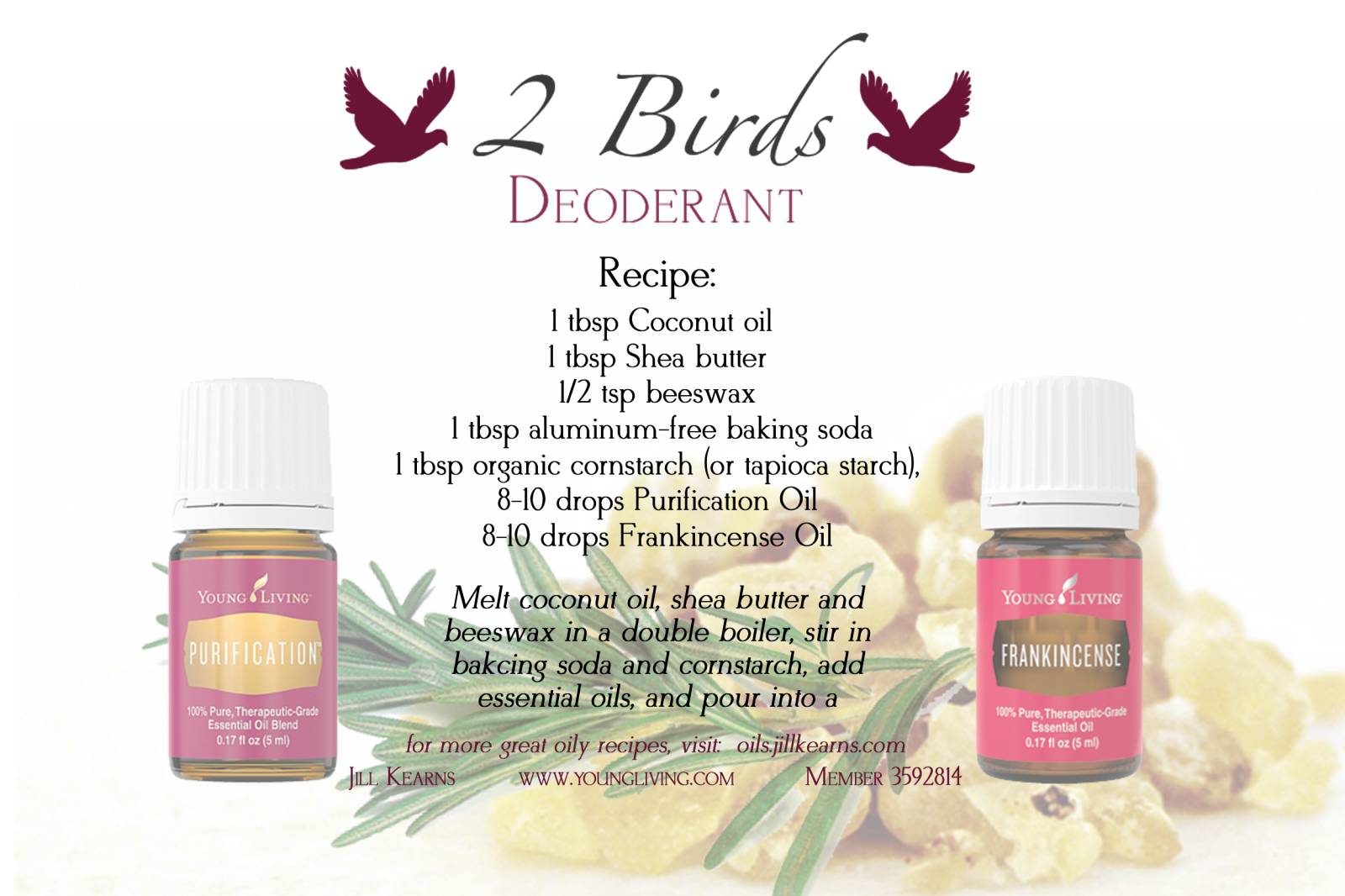 This deodorant recipe is an adaptation of the recipe my mom shared with me.
She said its the only deodorant she has re-applied post-funk and noticed she smelled better. I noticed the same thing! For hers, she used Lavender and Tea tree oils in place of the Purification and Frankincense. My friend Samantha has also used this recipe and shared with others, and found that a few people had instances where they had odor issues still, but only in high stress situations, so she added 8-10 drops of Stress Away to it, and that seemed to solve the issue. Please note, this recipe will not stop you from sweating, as that is a natural body function necessary for eliminating toxins.
You may be asking why Purification and Frankincense? And what's up with the funny recipe name? Well, I had learned that Purification is great for getting rid of bad smells, and that Frankincense happens to be great for promoting breast health. This recipe was designed to help me do something every day that will help keep me smelling fresh and doing something great for my breast health at the same time, thus two birds (with the same stone).
Feel free to change the oils to suit your own preferences, though I highly recommend an oil that contains at least some tea tree oil. One more idea: I love the smell of GeneYus by
Young Living
as a more masculine scent, great for promoting focus and mental clarity. Drop a comment with the oils you used in your blend, or how this recipe is working for you!
Not sure where to find Shea butter?
Look here
. You can also substitute
Cacao butter
- it makes the end result a bit more solid, which is nice if you are putting in a deodorant tube instead of a jar.