06/02/2019 08:00 AM Central
Jill Kearns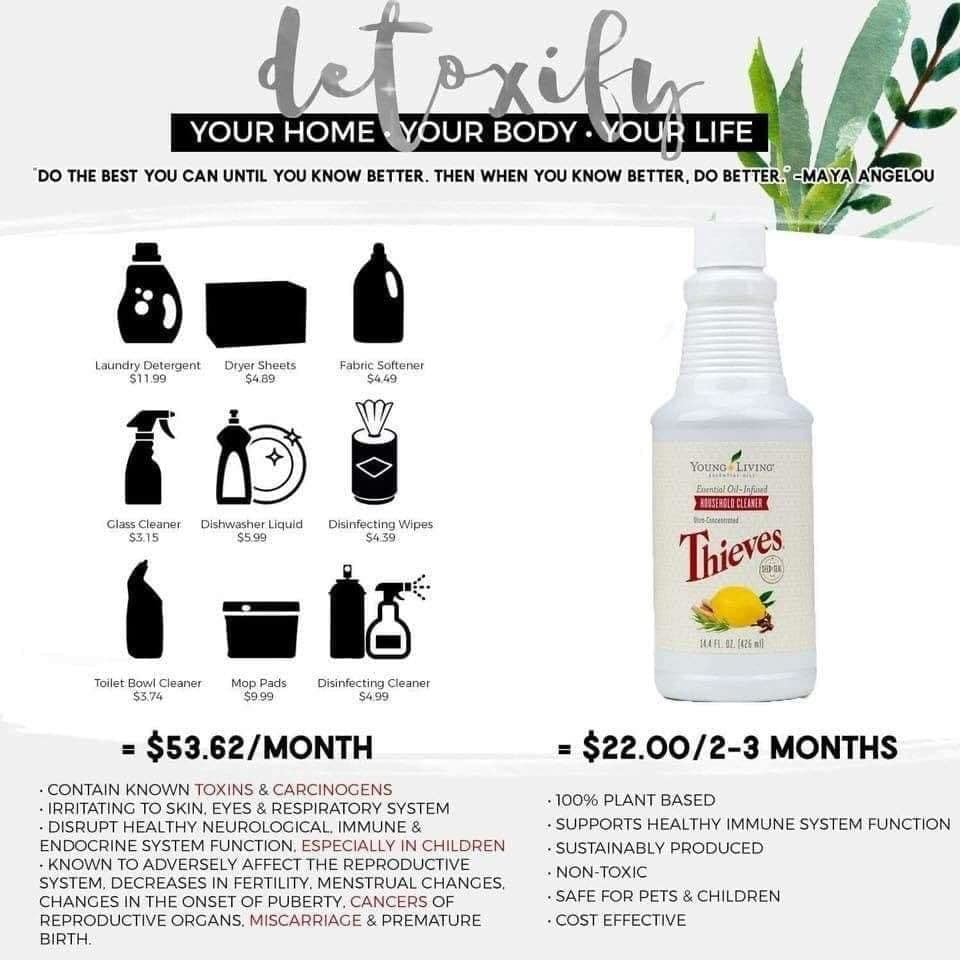 This one single product has been a game changer in our house!
In addition to the uses in the graphic, we use it as
💙 Rinse aid in the dishwasher
💙 wrinkle releaser for clothes
💙Stove Cleaner
💙 Wood furniture cleaner
💙 Upholstery cleaner
💙 Carpet Cleaner
💙 Car cleaner
💙 Windows and mirrors
💙 dishwashing rinse aid
💙 stain remover...
We save time, money, and our health with this one simple bottle.
How have you used the Thieves Cleaner Concentrate?